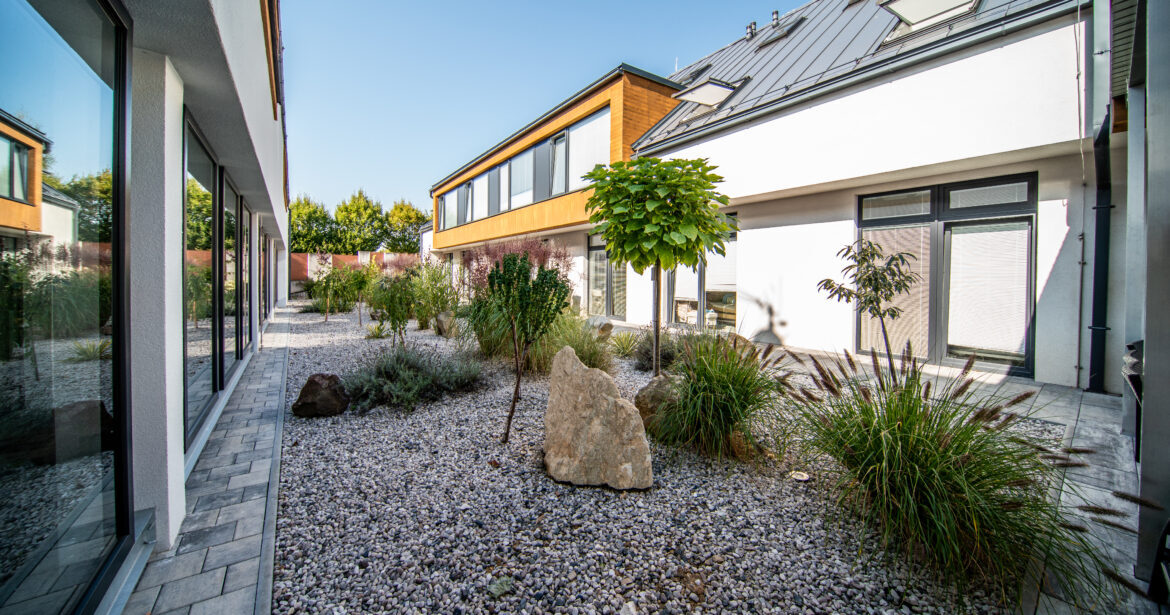 ALZHEIMER HOME Pitkovice
ALZHEIMER HOME
ALZHEIMER HOME is a unique project of linking cutting-edge health and social services in the care of patients with Alzheimer's disease and other types of dementia. Homes across the country are for clients who need the help of another person 24 hours a day, 365 days a year. The mission of ALZHEIMER HOME is to provide comprehensive and individualized residential social services. The professional staff supports the clients' self-sufficiency and active lifestyle, respects their individual habits and preserves their rights and human dignity.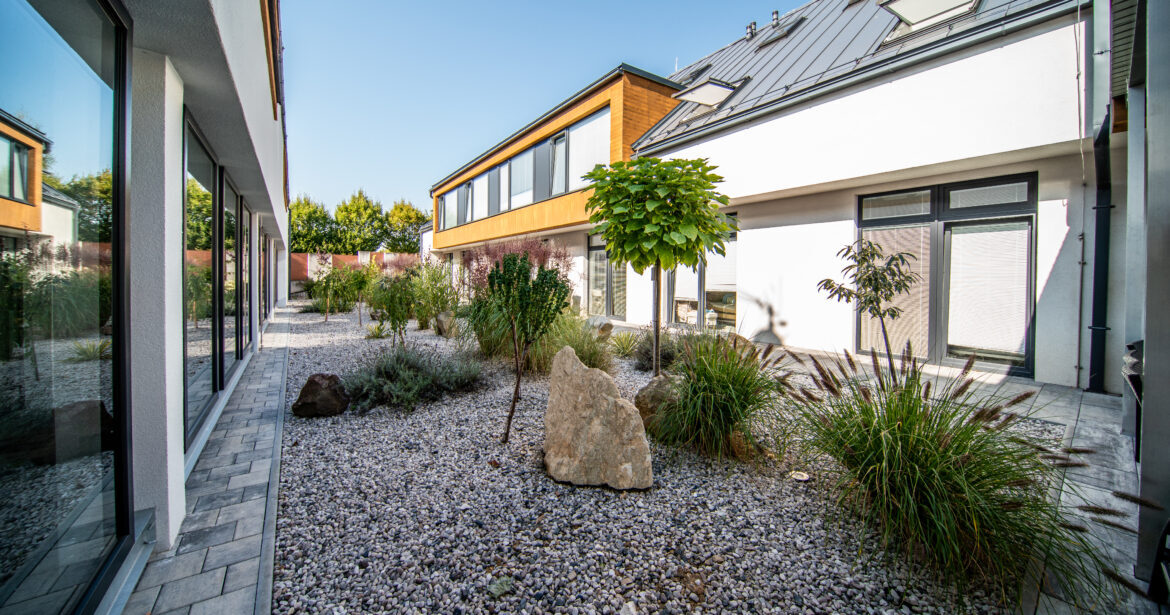 ALZHEIMER HOME Pitkovice
ALZHEIMER HOME Pitkovice is set in the original development of Pitkovice in the southeastern part of the capital city of Prague, in a place whose roots date back to the 13th century. The architecturally sensitively reconstructed farmhouse with stone and wooden elements and an enclosed courtyard evokes a feeling of security and positive atmosphere. The chamber area offers all the necessary facilities for top-quality care, a spacious dining room, a library and other common rooms.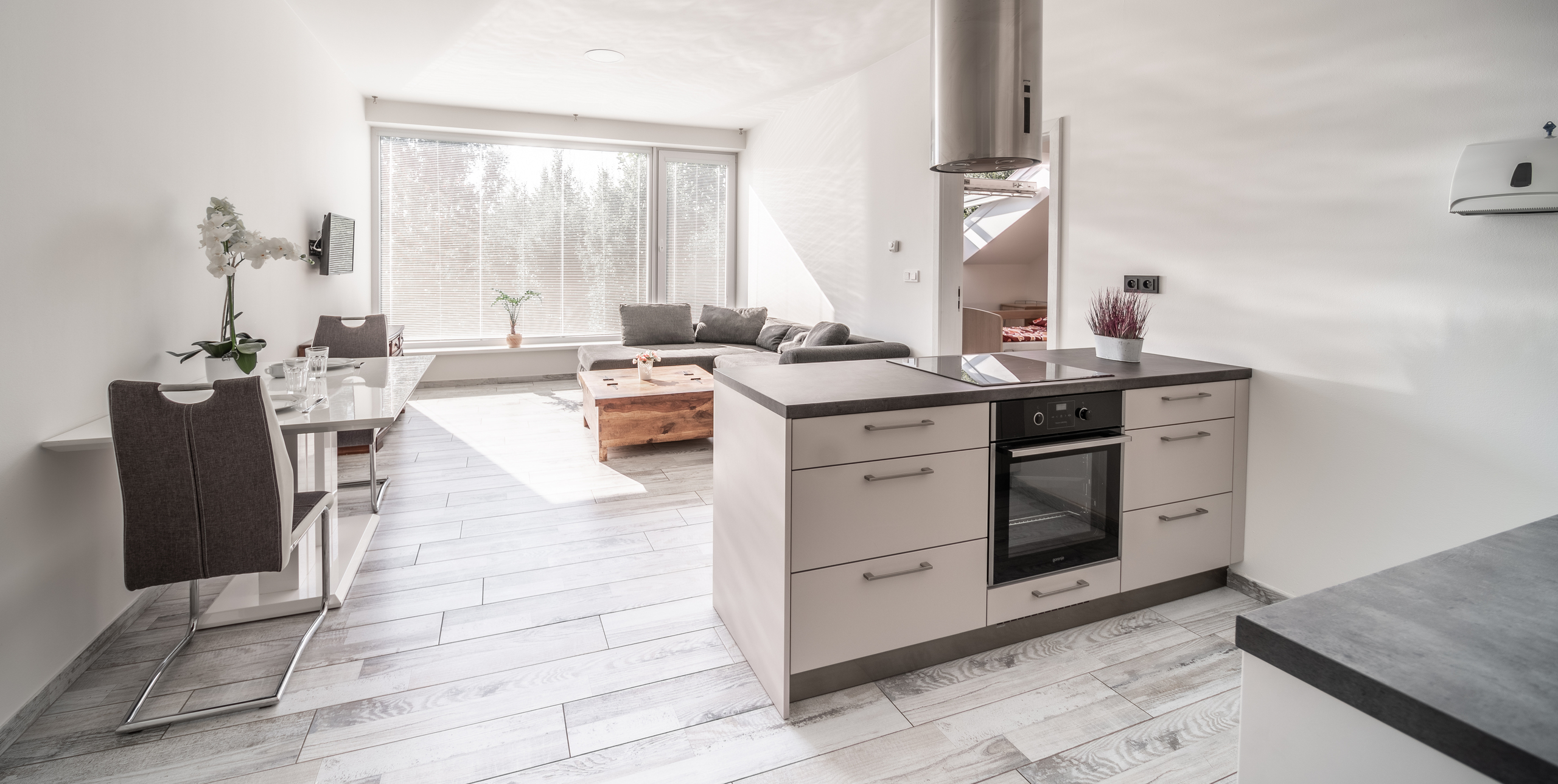 Complete equipment of all rooms
Our clients are accommodated in a pleasant home-like environment in single, double, triple and one quadruple room with private bathroom. All rooms are fully furnished, yet we offer the possibility of their own retrofitting. The whole area is fully wheelchair accessible.
The capacity of our facility ALZHEIMER HOME Pitkovice is 74 beds.
Activation activities
Being active is important at any age. We engage our clients daily in a range of activities that are tailored to each individual. Knowing our clients' habits, interests and personal needs helps us to tailor a mix of activities to make their day enjoyable and enjoyable.
The cornerstones of the activation activities are reminiscence therapy, memory training and music therapy.
ALZHEIMER HOME Pitkovice
Video
ALZHEIMER HOME Pitkovice
References
Dear Director, first of all, I would like to wish you and the whole ALZHEIMER HOME Pitkovice facility all the best for this year, good health and many personal and professional successes. I would like to express my heartfelt thanks to you, Madam Director, for allowing me to be present in your facility during the passing of my partner and your former client. At his passing, it was the most difficult time of my life so far. I can say that I was met with exemplary professionalism, precision, and also a great deal of consideration and helpfulness, not only to my partner, but also to me. To you, and to the whole team of ALZHEIMER HOME in Pitkovice, my great thanks are due. Madam Director, I am fully aware of the enormous demands of working in your facility, and I greatly appreciate this absolutely professional and human approach. Sincerely, Vladimíra Nečasová  

Vladimíra Nečasová

Hello, Director, once again I wanted to thank you and the entire staff for taking care of my mother. She has spent the last three years of her life with you, I think, happily, peacefully and at ease. I was happy that she was always looking forward to coming back from home or a trip, saying " let's go now so they don't chase me :-)" I knew she was well taken care of. May you be well, at work and at home, everything is connected, we only live one life and it is in these difficult moments that one realizes it the most. Thank you. PhDr. Michaela Losová

PhDr. Michaela Losová

Michaela Losová

Dobrý den paní ředitelko, moje manželka Jana pobývá (je bohužel ležící) v zařízení AH Pitkovicích dnešních dnech již šestý měsíc a já ji jezdím často navštěvovat a tak mohu za dobu 1/2 roku již posoudit, jak je o ni postaráno. Jak od zdravotních sester – dobře, tak hlavně od dvou ošetřovatelek – sociálních pracovnic, které se starají v 1.prvém patře denně o svěřené klienty. Paní Hana a Táňa, hlavně starší a zkušenější paní Hana má velmi hezký přístup k svěřeným klientům. Vždy sama je dobře pozitivně naladěna, což se přenáší na ošetřované o které pečuje. Mojí manželku při návštěvě jsem vždy viděl čistou, upravenou, učesanou, vykoupanou s vlasy umyté šamponem, v čistém tričku, v novém povlečení a polštáři měla podložené nohy, tak, aby neměla boleti. S pozdravem Karel Kapr

Karel Kapr

Můj otec byl v Pitkovicích cca 2 měsíce po předešlé hospitalizaci v LDN (příšerné). Jeho zdravotní i psychický stav se rapidně zlepšil díky perfektní práci všech zaměstnanců. Hlavní pochvala patří paní ředitelce a sociální pracovnici, jsou to ženy na svém místě -:) V krátkém čase vše zařídily (léky, inkontinenční pomůcky, invalidní vozík, lékařské vyšetření, očkování, PCR test, převoz sanitkou…atd). Po celou dobu byl v čistotě, jídlo bylo pestré, různé volnočasové aktivity, rehabilitace…atd. moc děkuji -:)))

B.B.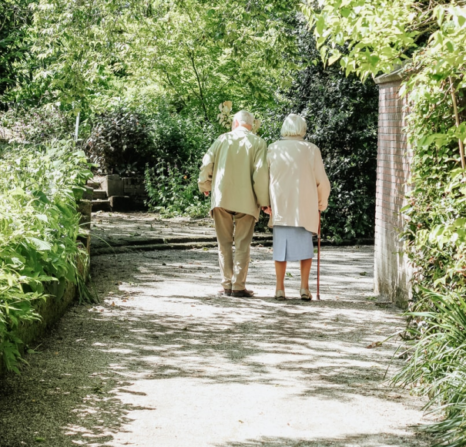 ALZHEIMER HOME Pitkovice
How to become a client
ALZHEIMER HOME Pitkovice
331 Žampiónová Street, 104 00 Prague 10 - Pitkovice
Tel: +420 722 961 444
ALZHEIMER HOME Pitkovice
Documents
Important documents to download.
ALZHEIMER HOME Pitkovice
Contact
ALZHEIMER HOME Pitkovice
Contacts - nurses' station
ALZHEIMER HOME Pitkovice
Where to find us